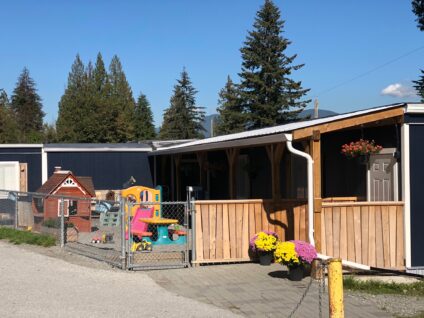 Welcome to
Ranch Park Kids Place
Our centre offers group daycare, pre-school, and before/after school programs for children ages 2.5 to 12 years. We have provided a caring environment which promotes the physical, social, cognitive and emotional development of children since 1985. Our programs include a balance of play, exploration and creativity which helps children foster atonomy and independence. As a facility, we strive to create a genuine caring relationship between each child and childcare worker.
Family Owned & Operated Child Care
We offer a variety of programs serving the Ranch Park, Chineside and Central Coquitlam neighborhoods and the families of Ranch Park Elementary, Baker Drive Elementary and Hillcrest Middle School. Located in a renovated portable complex on the grounds of Ranch Park Elementary School, we have access to the school gym as well as the school's outdoor areas including two age-appropriate play structures, large grass and gravel play fields, and a covered outdoor play area. The nearby Mariner Park offers nature paths and a wooded area for exploration.
Preschool – Space Available (not divided into 3 & 4 year olds)
Groupcare – Waitlist
Before and after school care – Waitlist